Click here to register for one or more education day events
Do you have an idea for an Education Day topic? If so, please email Jamie Jirik at jamiejirik@gmail.com.
May 8, 2021- #LetsTalkAboutHD
Register here
10am -11am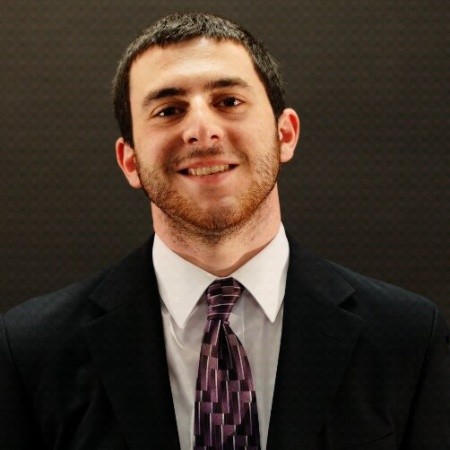 Matthew Santamaria
Communications Coordinator, HDSA National
Topic
A discussion of the purpose and promise of the social media #LetsTalkAbout HD campaign.
About Matthew:
Matthew Santamaria joined HDSA in February of 2019 as the Communications Coordinator. Under the leadership of the Director of Marketing and Communications, he is responsible for coordinating online content, media promotion, public relations campaigns and supporting the outreach of the organization's passionate volunteer-base across the country. He also assists with content maintenance of HDSA's organizational website. His previous work experience includes Major League Baseball Advanced Media, Nassau County Museum of Art, D2 Emerge, and New York Institute of Technology
Matthew is a graduate of New York Institute of Technology (B.F.A.'17, M.A.'18)
11:00am - Noon

Mindy Schroeder, M.P.H.
President HDSA San Diego
Topic
How to use #LetsTalkAboutHD to raise money for HDSA.
About Mindy:
Mindy earned her Masters of Public Health degree from UCLA in 2000. While attending graduate school, Mindy took a position as a fundraising coach for what was then called the Avon Breast Cancer 3Day Walk (and is now the Susan G. Komen walk). The walk raised millions of dollars annually due, in part, to the techinques taught by Mindy and others with whom she worked. Mindy has held several non-profit fundraising positions over the years and has participated in everything from gala events, to small events, to grant writing and social media fundraising campaigns. Mindy runs an annual fundraiser through her work which, last year, raised $26,000. Mindy's fundraising philosophy is built on grass roots concepts, small donations (that add up!), networking, and making the ask in the most comfortable way. Mindy came to volunteer for HDSA after her father was diagnosed with Huntingtion's disease. Mindy has two siblings who are gene positive.
August 14, 2021
Register here
10am - Noon
Topic TBD
November 18, 2021
Register here
10am - Noon
Topic TBD

Watch our Past Education Day Presentations
May 30,2020
Jimmy Pollard "The Huntington's Disguise"
Shannon O'Neil Jones – "Estate Planning"

July 18, 2020
Jennifer Hill LPCC – "Mental Health and HD",
Lindsey Zehren – "Music Therapy"

September 26, 2020
Jody Corey- Bloom, MD, PHD – "Update on HD +Research 2020",
Allison Bartlett, esq – "Disability Benefits"

November 21, 2020
Kristen Rigsbee - "Navigating the Assisted Living System-What you need to know before you go"
Lisa Mooney LCSW – "Ask The Social Worker"

February 27, 2021
Dr. Leora Fox - The Latest in Research