Join us MAY OF 2021
Throughout the month of May we will be re-creating our Scavenger Hunt event. It was so much fun and we raised thousands of dollars doing it. It ended up being such a great way for family to spend quality time together over the course of a weekend.
What is the "Scavenger Hunt?" - It's not what you think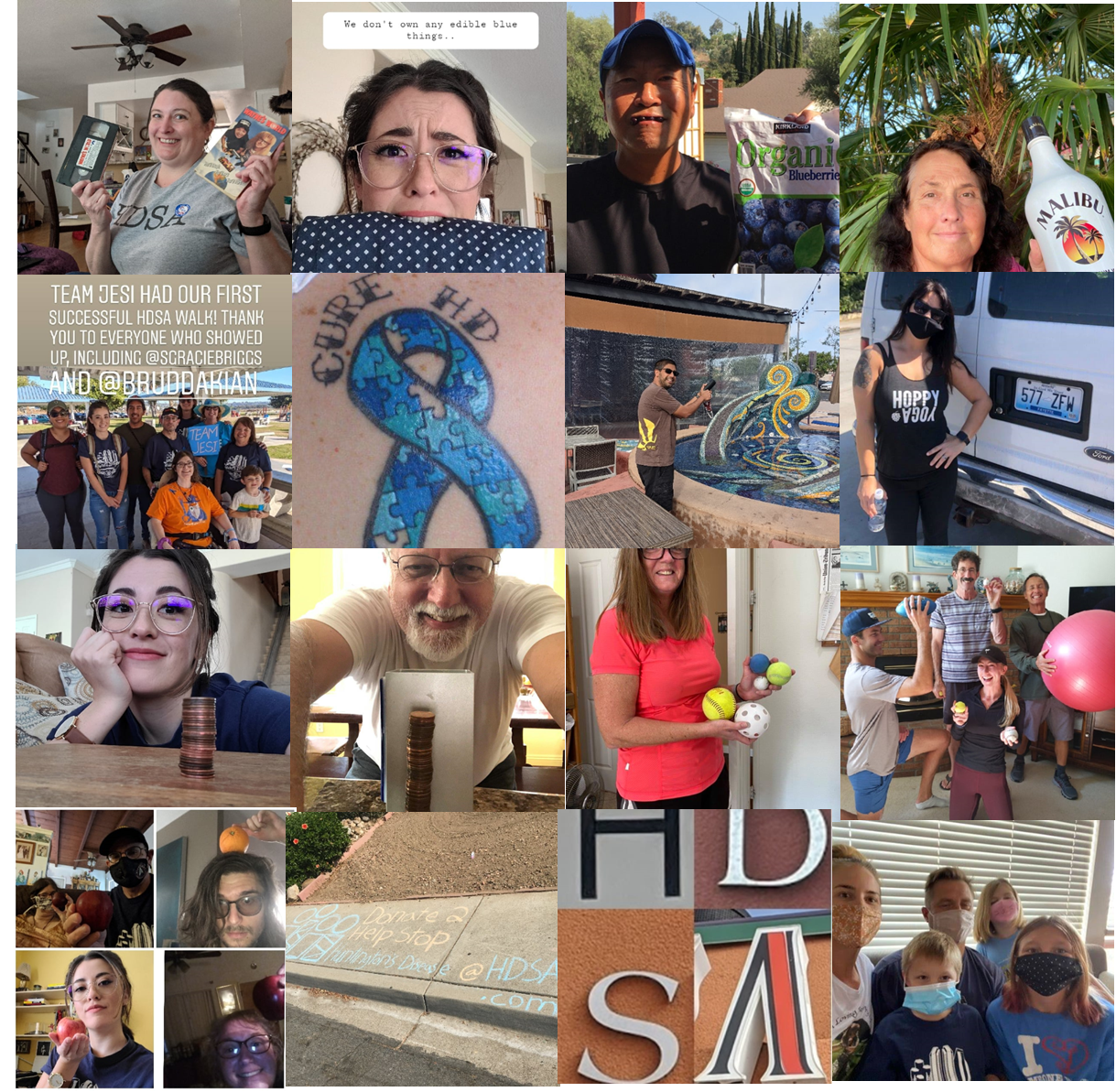 The Scavenger Hunt was created to allow small teams to complete fun and easy challenges together. It will engage your creativity, your humor, and even teach you a thing or two about Huntington's disease. Some examples from our last event were:
How it works
Set up your personal fundraising page

During the month of May, use your posts related to "#LetsTalkAboutHD" to ask people to donate to you. The more you raise, the more points you get.

Just prior to the start of the event, we will send you a link to download an app on your smartphone.

Follow the instructions to download the app and create your account (if you don't have one)

When the event starts, sign in and start competing! The app will provide you with all of the details and instructions you need.

Each challenge will be assigned points. The team with the most points will win prizes (Prizes TBD).
We anticipate giving out some "bonus" awards for responses that are "extra" (i.e. best executed, funniest, most entertaining, etc.) So get creative and have fun!
What people said about the scavenger hunt...
"We had 6 people participate, 4 of the people had never met and no one had any expectations on how it was to turn out. This made it very fun and a great "ice breaker" for those who were just meeting for the first time. Everyone just went with the flow and added their creativity to each challenge. The result was a lot of laughing, smiles, silliness, lots of fun and good vibes.

Our must fun challenge was singing "This Land is Yours...." We sang it as a group and everyone was off key. It took several takes ....we laughed forever. All in all, the event exceeded everyone's expectations."

-Doug

"We definitely had fun. I think the most challenging tasks were those that seemed to assume the team was together, which in our case it was not. We had people in 4-5 different locals depending on the time of day"

-Ethan

"At first I didn't even want to do it - I just wanted to donate the money. But my daughter insisted and I ended up having a great time! Nothing was too hard, and most of it was just silly and a good time. Plus, I got to spend a weekend with my grandson."

- Margaret

"I think what surprised me most was how much we laughed! It seemed like every time we did a picture challenge we were having so much fun thinking about the creative way to do it."
​
-Tom
WHAT HAPPENS AFTER YOU'VE DOWNLOADED THE APPLICATION
1. What you'll see after you've logged in and selected the Scavenger Hunt
2. Your points will be clearly displayed as you earn them
3. You'll be able to see how other teams are doing in comparison to your own.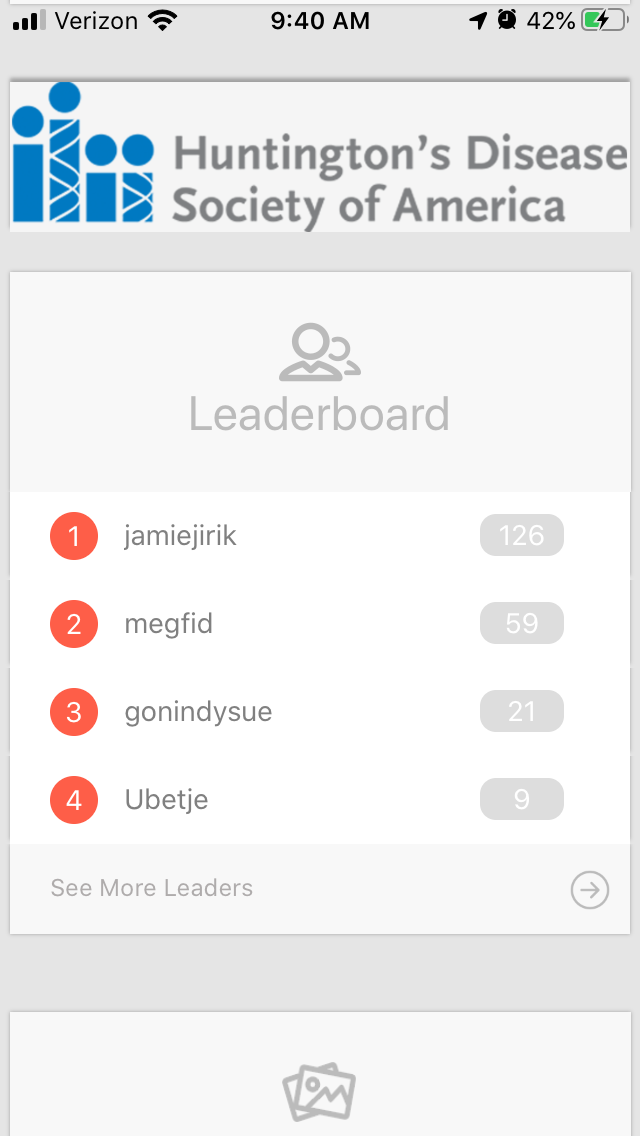 4. As people add their images and videos, you'll be able to view what they captured, sharing in the fun of what others are doing!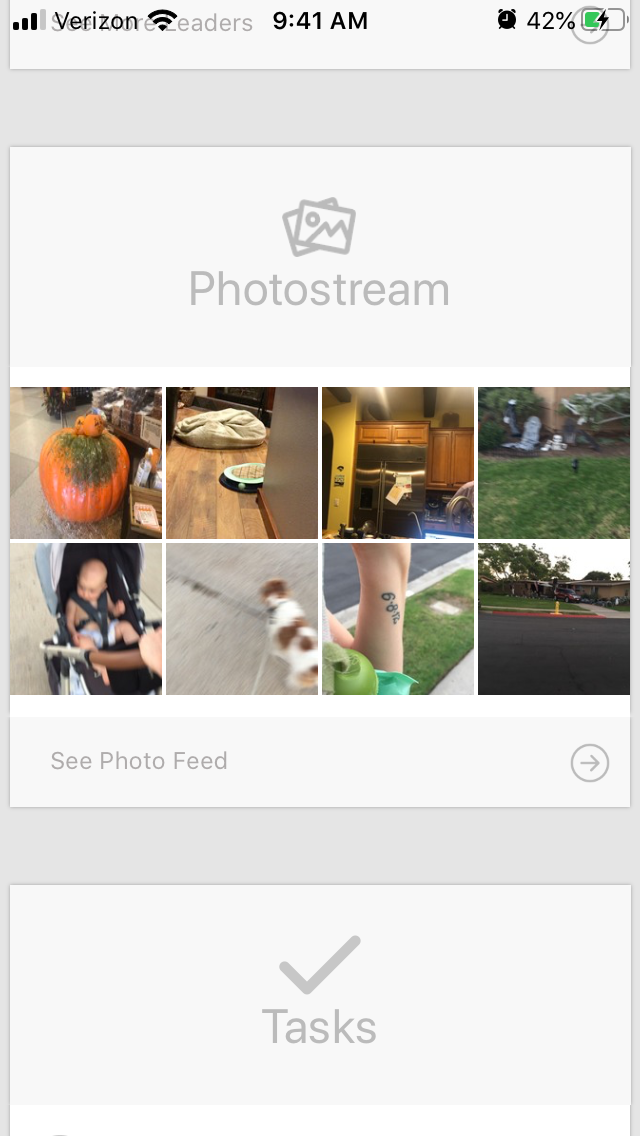 5. And, if challenges are added or changed or we need to message you, you'll get notified by the app.