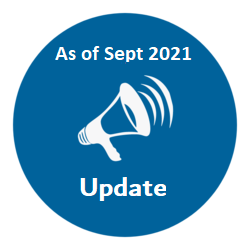 DUE TO CONCERNS RELATED TO THE DELTA VARIANT OF COVID 19,
SUPPORT GROUP WILL REMAIN REMOTE UNTIL FURTHER NOTICE.
​________________________________________________________________________________________________
If you are not currently on our support group mailing list and would like to be, please send a note to
Anita Dominguez at adominguez@hdsa.org
and ask to be added.
Upcoming Support Group Information:
At Risk/ Not Symptomatic
Monday Nights

October 25, 2021
November 22, 2021
December 27, 2021
HD Caregivers or Support Person Group
Tuesday Nights
October 26, 2021
November 23, 2021
December 28, 2021

HD Positive Group
Wednesday Nights
October 27, 2021
November 24, 2021
December 29, 2021
Zoom meeting information
Time: 6:30 - 7:30 pm
Meeting Info: https://hdsa-org.zoom.us/j/9346666796
Meeting ID: 934 666 6796
Schedule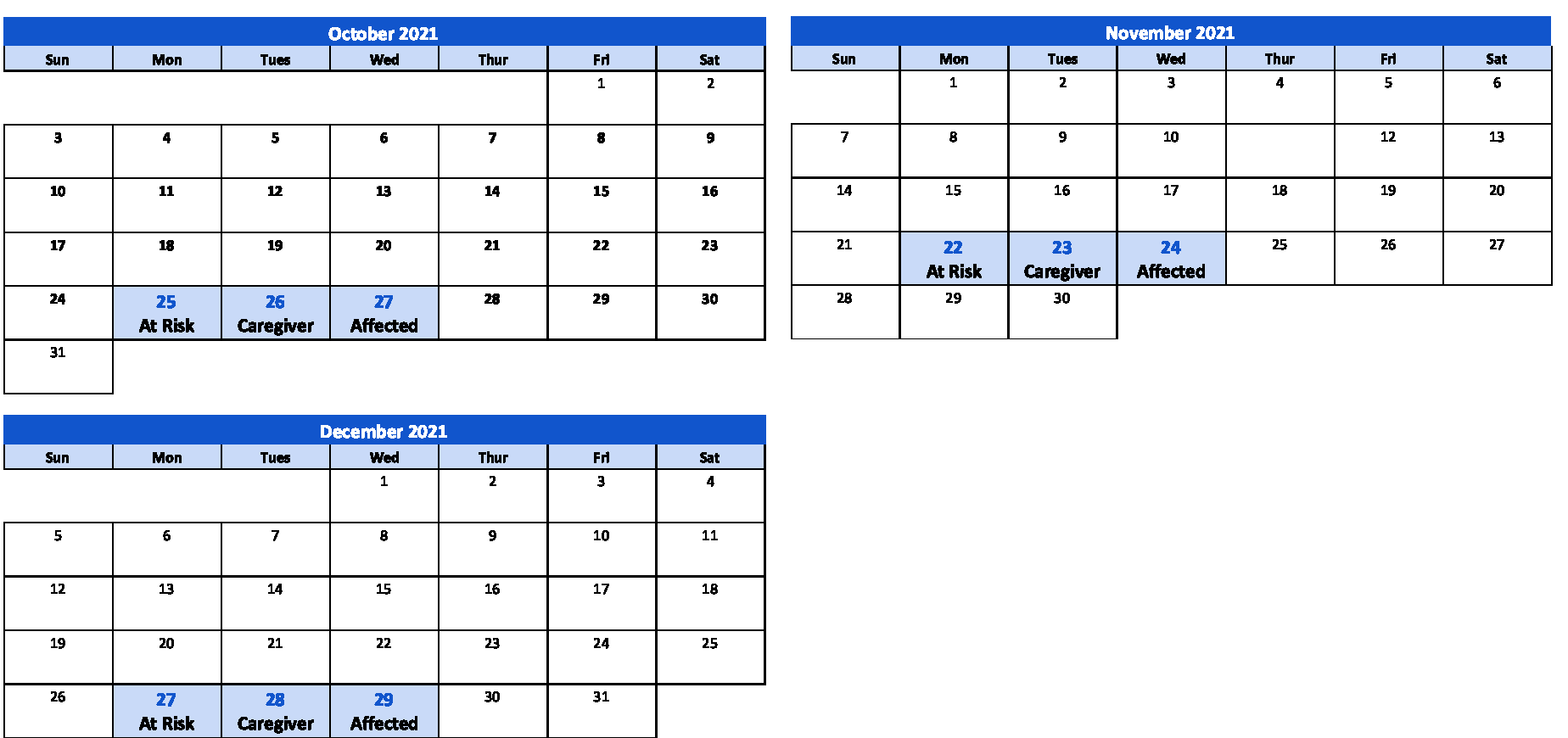 ​For further information, contact:
Doug Schulte
(858) 245-8571
dschulte@san.rr.com
or
sandiego@hdsavolunteer.org

Support group dates are also posted on our Facebook page.

Meet our Faciliators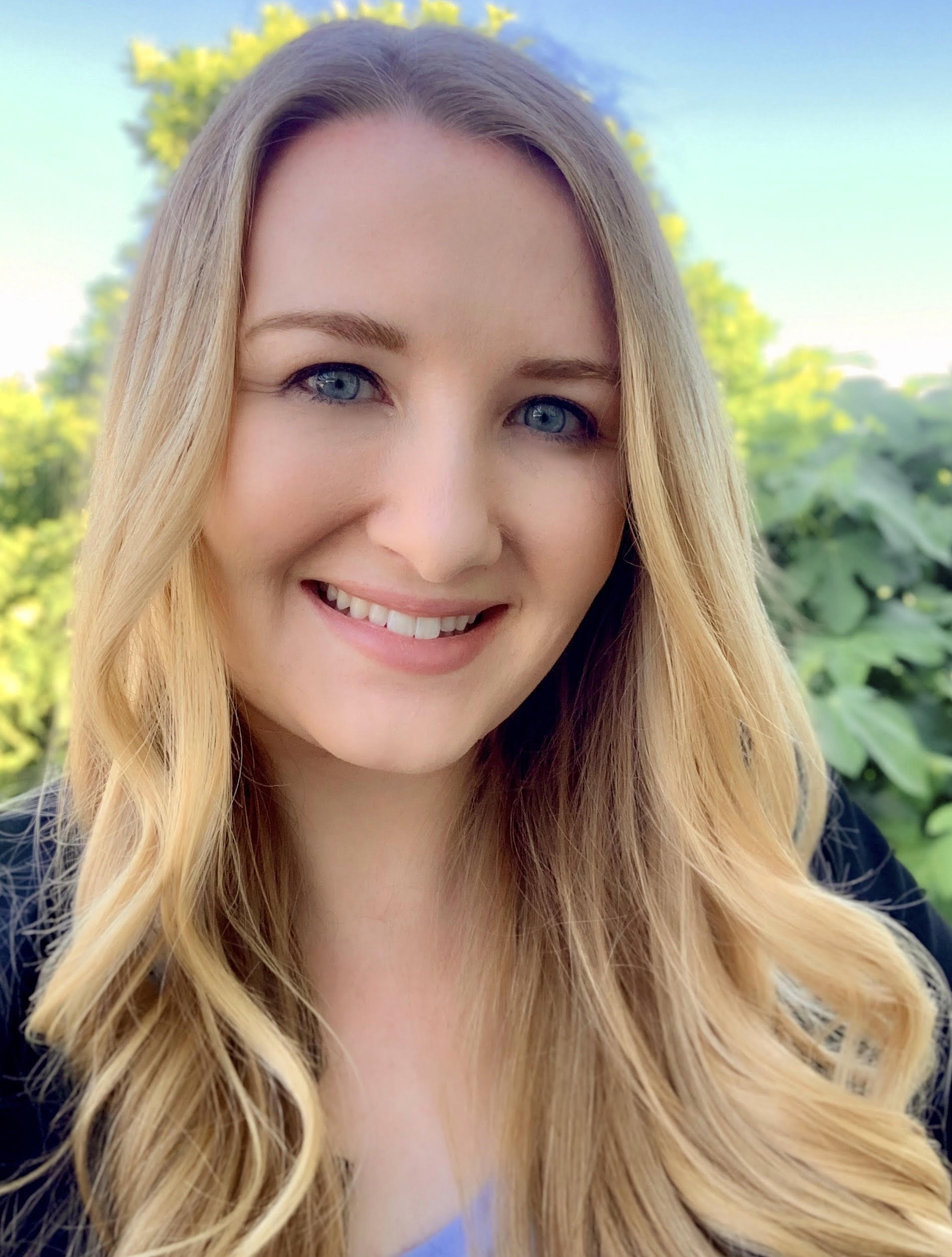 Laura Campbell, M.S.
Faciliates the At Risk/Not Symptomatic Support Group
Laura Campbell, M.S. is originally from Northern California but has enjoyed living in sunny San Diego for several years. She is a 4th year clinical psychology PhD student in the SDSU/UC San Diego Joint Doctoral Program in Clinical Psychology, and her goal is to become a neuropsychologist and clinical scientist focused on neurodegenerative diseases. In her free time, she enjoys going to the beach, reading, and trying different foods around San Diego. For many years, Laura has enjoyed working with people and families with a number of neurodegenerative diseases, but getting to know and help the HD community though facilitating the at-risk/not symptomatic support group has been one of her favorite experiences. Since starting as the group facilitator in Summer 2020, she has been touched by how welcoming and eager the more regular group members are to help and support new group members of all different levels of familiarity with HD.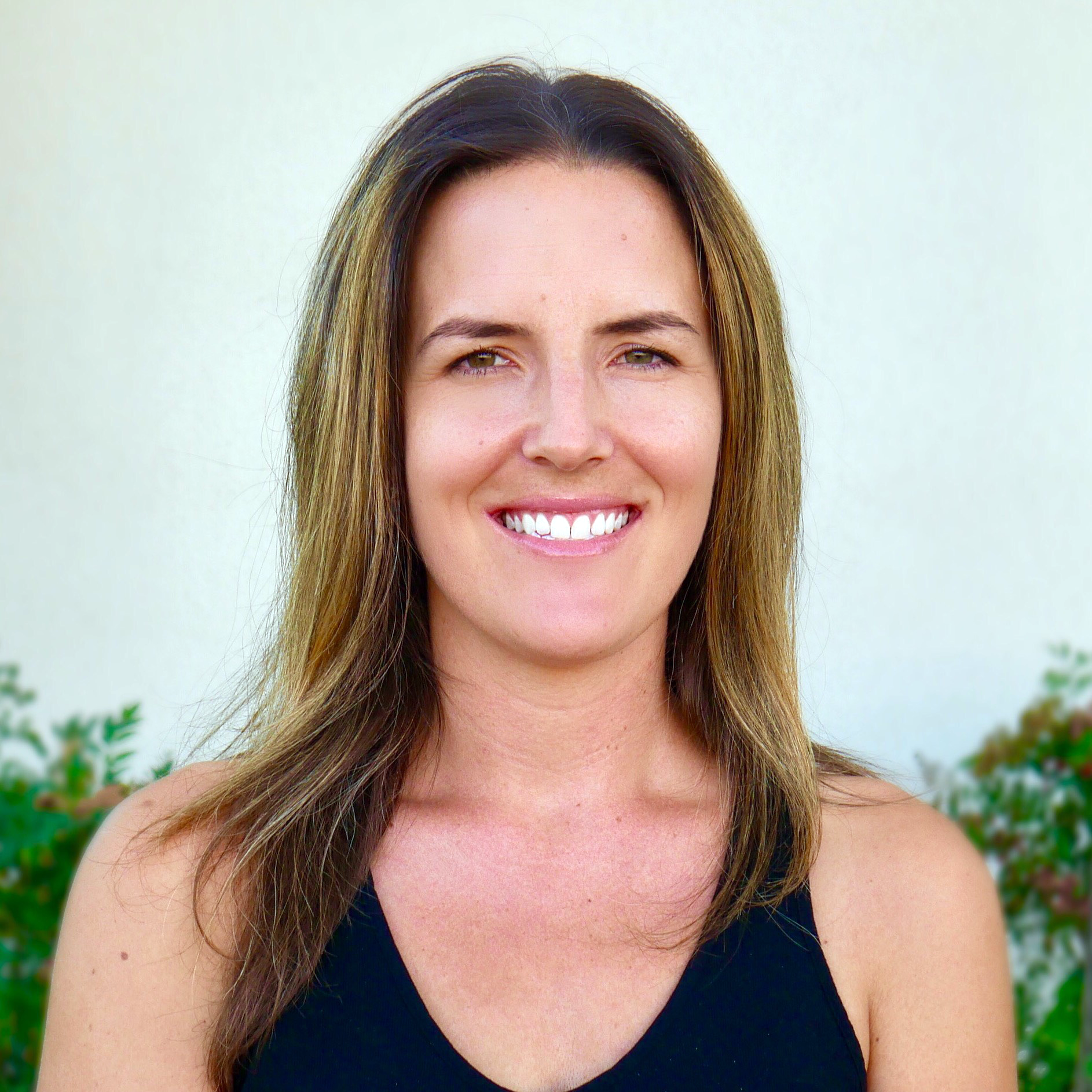 Rebecca McDaniel, MSW, LCSW
Facilitates the HD Caregivers or Support Person Group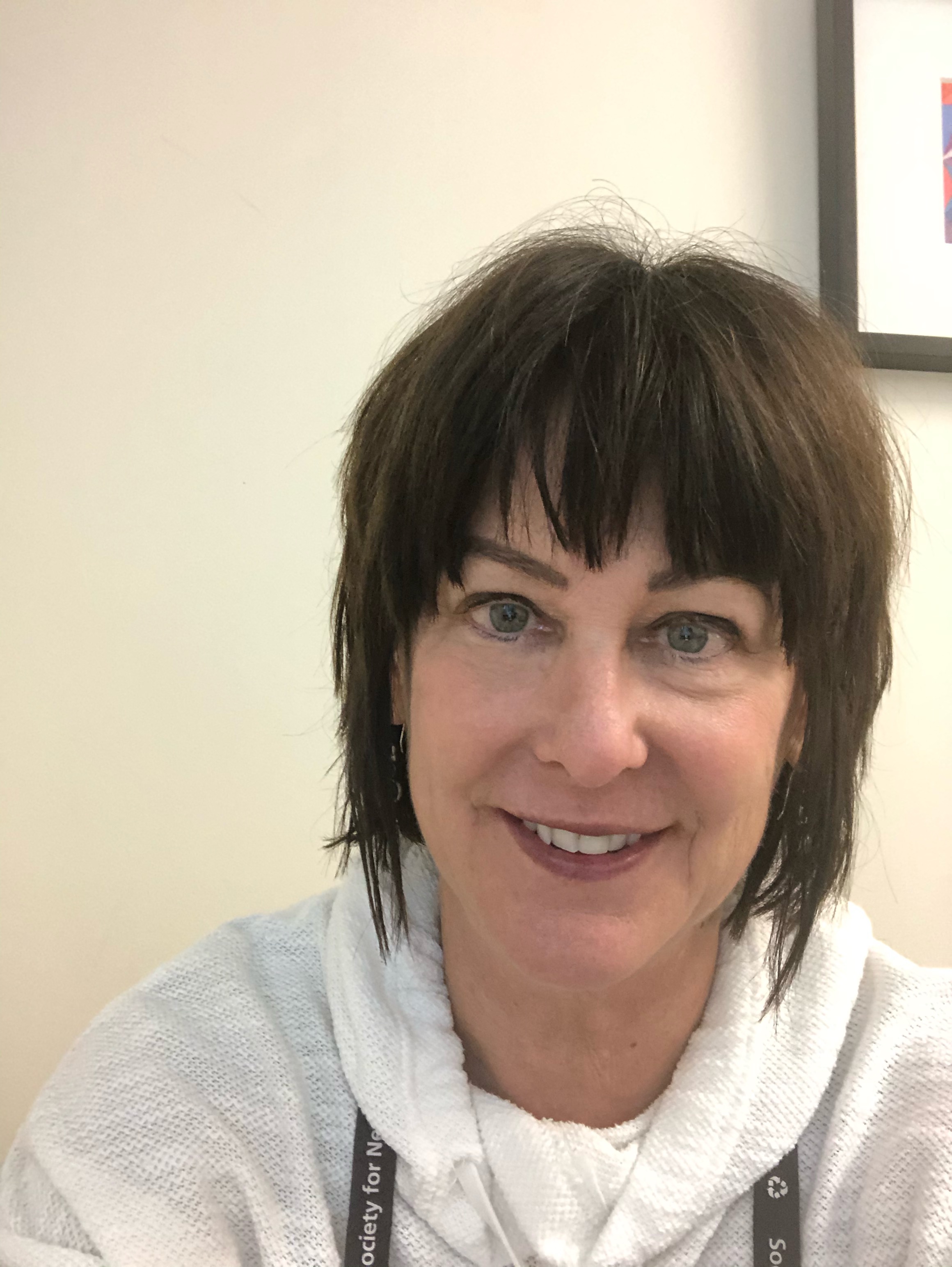 Starting September 2021 we are pleased to welcome:
Tracey Truscott MSW LCSW
Facilitates the HD Caregivers or Support Person Group
Tracey Truscott, MSW, LCSW is the clinical social worker for the UC San Diego HDSA Center of Excellence. Tracey graduated from San Diego State University with an undergraduate degree in Psychology, and a Master's Degree in Education and Social Work. She provides counseling and assistance to families facing Huntington's disease in our Huntington's disease clinic.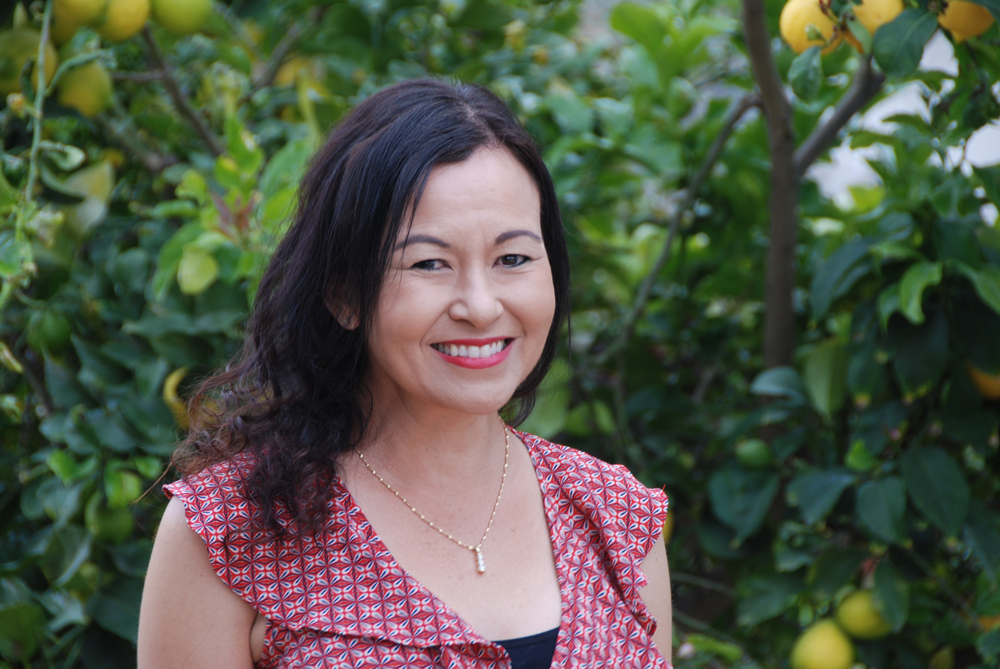 Sandy Jerkins-Grofcsik, BS
Facilitates the HD Positive Support Group
Sandra Jerkins, B.S. graduated from University of California, San Diego with a Bachelor of Science in psychology. She is currently a psychometrist at UCSD Shiley-Marcos Alzheimer's Disease Research Center working on finding treatment for Alzheimer's and other related neurodegenerative diseases. She began her career working directly with Huntington's Disease research and has felt a kinship with the HD community ever since. Her favorite part of being a facilitator is interacting with HD families on a regular basis. Being part of the HD community is something she is proud of and her greatest hope is for a treatment and cure. She is a San Diego native who loves her family and community. In her free time, she enjoys hiking, walking her dog, and spending time outdoors.

About Our Support Group
Do you have Huntington's disease in your family? Do you provide care for someone with HD? Do you have symptoms of HD or are you at risk? Would you like to meet other people who have been affected by HD? Are you interested in learning strategies to help you deal with HD?
People reach out for support for a number of reasons. Support can range from simply lending a helping hand to advising on financial issues and stress management. A support group is also a place for people to share concerns and obtain emotional support. Attending a support group may be a difficult decision, but also one that may open many doors and offer connections.
"I started attending the San Diego HD support group about ten years ago as someone at risk for HD," says Pam Foye-Needle. "Spending time with others who are 'in my shoes' always seems to make us feel like family. The resources available helped me to make an informed decision regarding genetic testing for HD, as well as connecting me with HD studies for those at risk. I am currently on the HDSA San Diego board as its liaison to the support group. It really is hard to convey in words how much the support group has meant to me over the years."
Everybody Is Welcome
The group includes people affected by HD, individuals at risk, caregivers, and family members and others whose lives are affected by HD. It meets the fourth Monday of the month (except in December). It is sponsored by the HDSA Center of Excellence for Research and Family Services at the University of California, San Diego (COE) and HDSA-San Diego. There is no charge for participants.
The group is subdivided into sections for caregivers, at risk and the affected. Each group is led by facilitators. Speakers such as healthcare professionals, legal experts, and housing and placement specialists give talks to the group on resources, coping mechanisms, and other topics.
For in person meetings: Activities start at 6:00 p.m. with food and beverages, followed by announcements, speakers, and the support sections. Meetings without speakers end at 7:30 p.m., and those with speakers finish at 8 p.m.

Your Involvement Is Important
What makes an effective support group?
Involvement from the HD community, people spreading the word about the group, willingness to participate in a group setting and share experiences, and cooperation and collaboration among members
What are some benefits of a support group?
Meeting others familiar with the effects of HD, caregiving strategies, self-help strategies, knowledge about reliable community care and resources.
We hope to see you at our next meeting