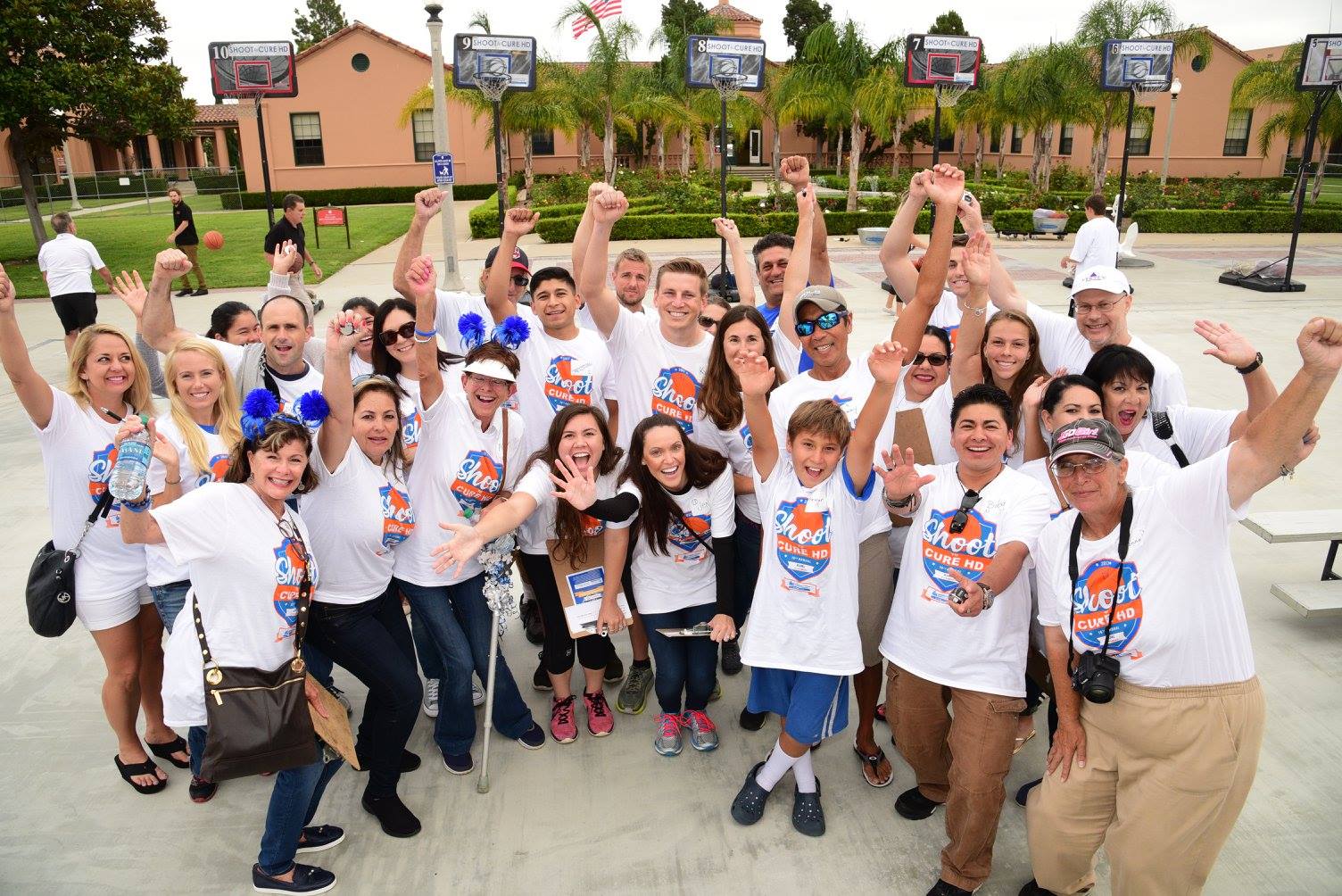 HDSA relies heavily upon its volunteers to carry out its mission. From the
HDSA Chapter Board,
to the individuals providing event support, the vast majority of individuals contributing are unpaid. We need people of all backgrounds, ages and skill sets to improve the lives of people with Huntington's disease.
Right now we are recruiting members for our various committees. Pease contact
mindy.schroeder@gmail.com
if you are interested in volunteering.
COMMITTEE OPPORTUNITIES
Family Services Committee (Regional)
Co-Chairs Doug Schulte and Richanta Pollard
This committee is responsible for identifying the needs of the HD popoulation thoughout the Southern California Region and will work with our Social Worker to help provide volunteer help and support when needed. The Los Angeles, Orange County, and San Diego Chapters all have membership on this committee. The combined committee will work to develop education days for the region, identify resources for families, reach out to agencies that might interact with the HD poplulation to make them aware of our sercices, and more.
Grant Writing Committee
The grant writing committee is responsible for identifying potential grants applicable to HDSA and writing proposals.
Social Media Committee
Chair: Nan Pace
The social media committee is responsible for identifying, creating, and posting content on social media that would be of interest to the Huntington's disease community. It is also responsible for generating interested in HDSA San Diego events through social media.
Fundraising Event Committee
Co-Chairs: Meredtih Fidler and Rajeev Govindan
Throughout the year we will host fundraisers (~3-4). This committee is responsible in assisting in the production of such events, including Team Hope Walk.
Volunteer Recruitment and Retention Committee
Chair: Aparna Thiagarajan
This committee is responsible for attracting and retaining volunteers. Committee members will post ads (like this one), and follow up in a timely manner to those who respond, determine interest and skill set, and assign volunteers as needed.
Advocacy Committee
Chair: Misty Oto
This committee is responsible for lobbying for legislation that supports HD families. It typically involves letter writing campaigns and visits with local politicians. From time to time there is an opportunity to travel to the capitol to lobby congress.
To Apply
Pease contact aparn.6184@gmail.com Include in your communication the following:
Preferred Committee Assignment
Skills you possess that would be applicable
Reason for wanting to volunteer
Successful candidates will be:
Passionate, persistent, clear communicators
Available to dedicate time to monthly activities
Able to prioritize, think strategically, and efficiently utilize volunteer resourcesVolunteers are expected to attend a 1-hour training session.
Click here to visit our posting on Volunteer Match.
For questions, please contact Aparna Thiagarajan at aparn.hdsa@gmail.com