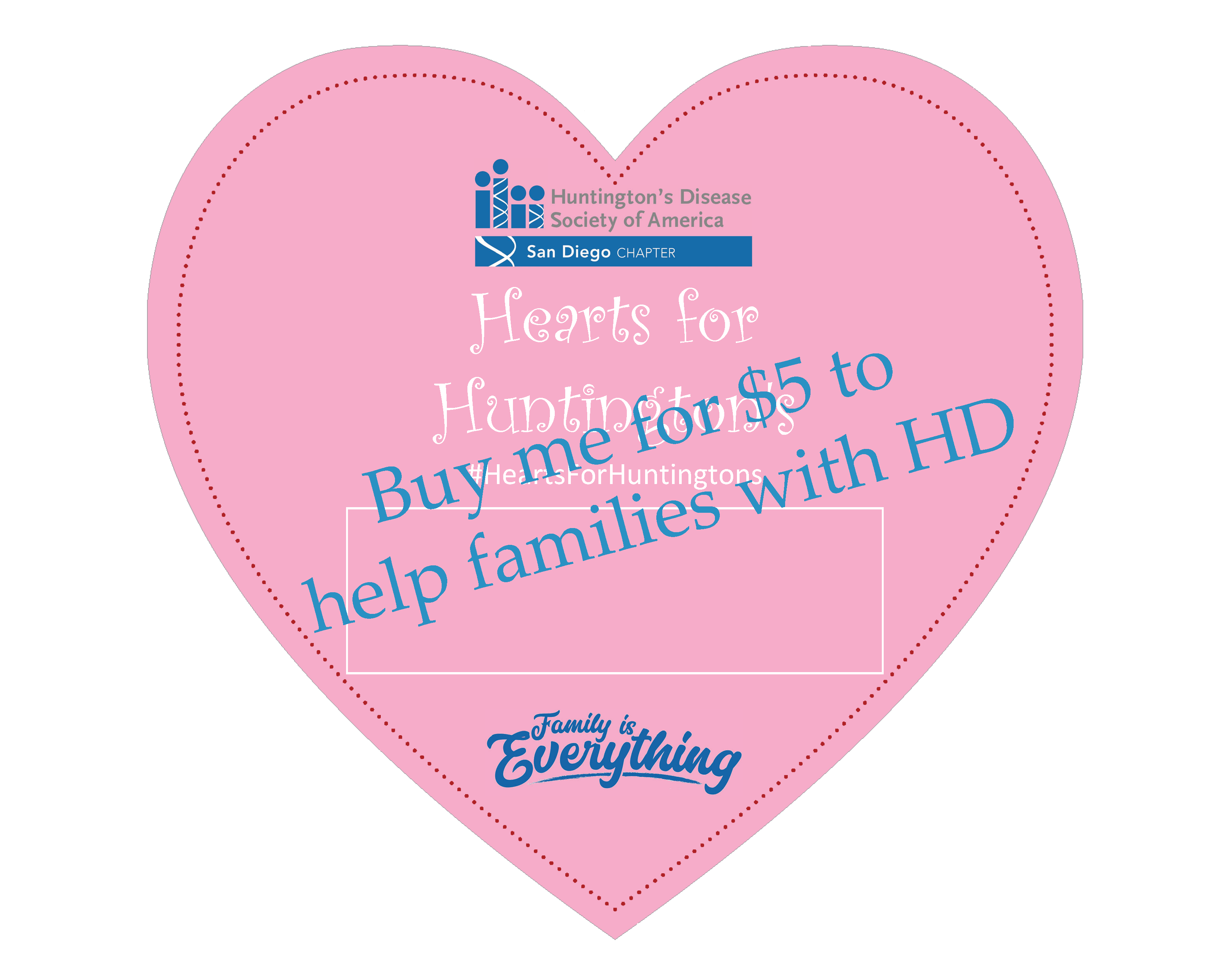 Purchase your Hearts for Huntington's Disease - San Diego Here

Pre-pandemic, HDSA would sell paper hearts that people would sign and post somewhere. We would normally do this in elementary schools, but they can go anywhere. Since we are not able to do these in person fundraisers, we are instead launching a virtual Hearts for Huntington's campaign . he theme is Family is Everything! When you purchase a heart and send it back to us, we will post it for you on our chapter website. We ask that you post your Heart on social media with the #HeartsforHuntingtons so we can spread the word about Huntington's disease!


If you've purchased one already, scroll through the hearts below to find yours! More details can be found below the hearts.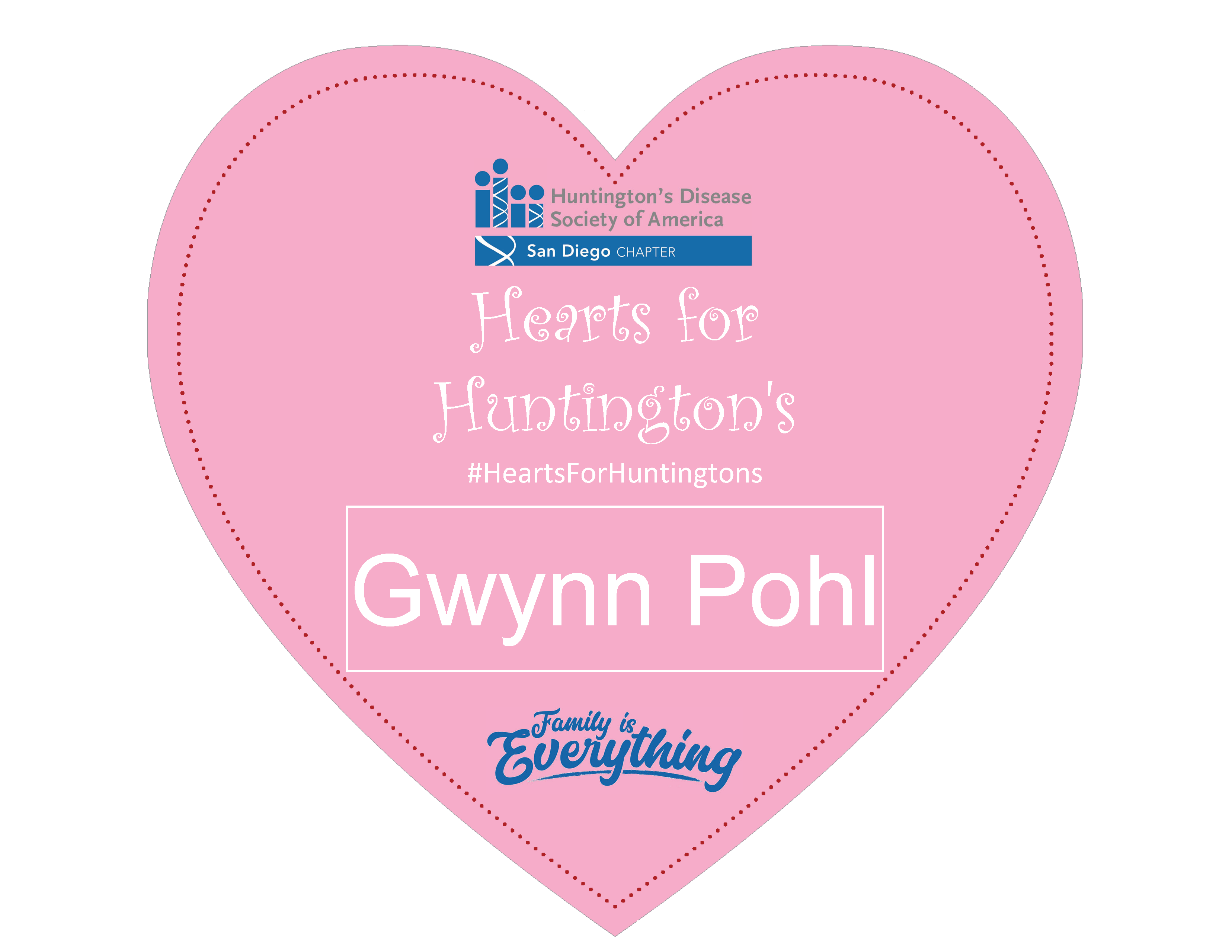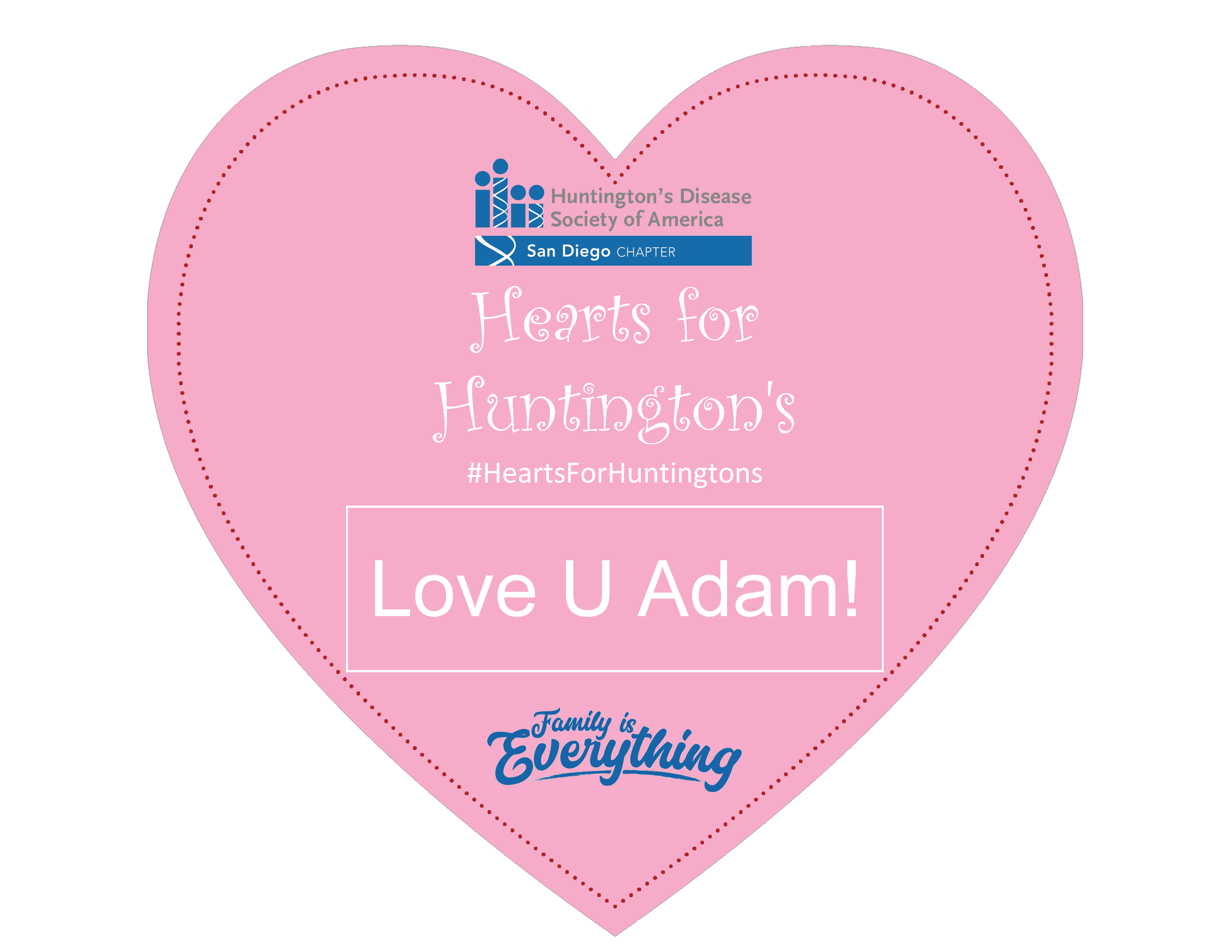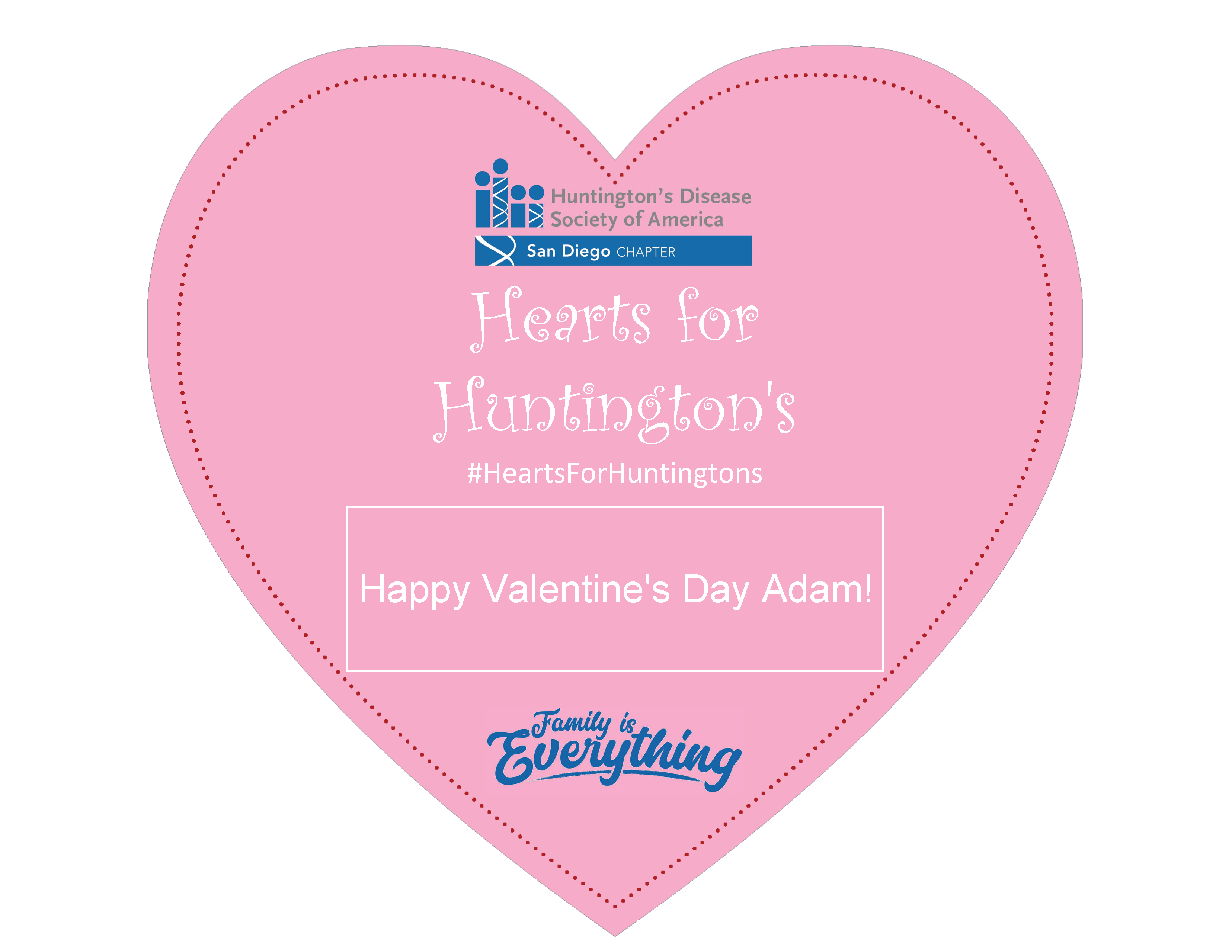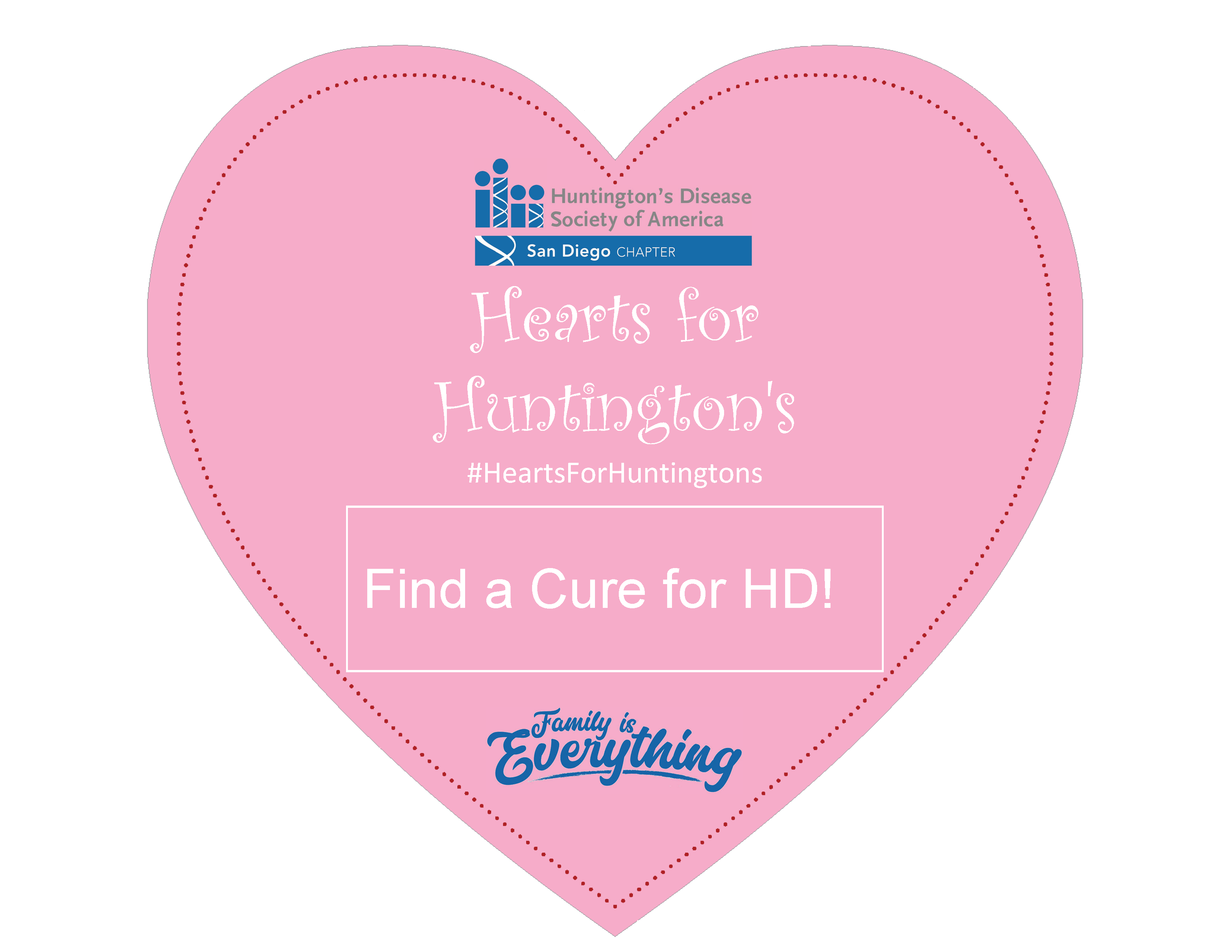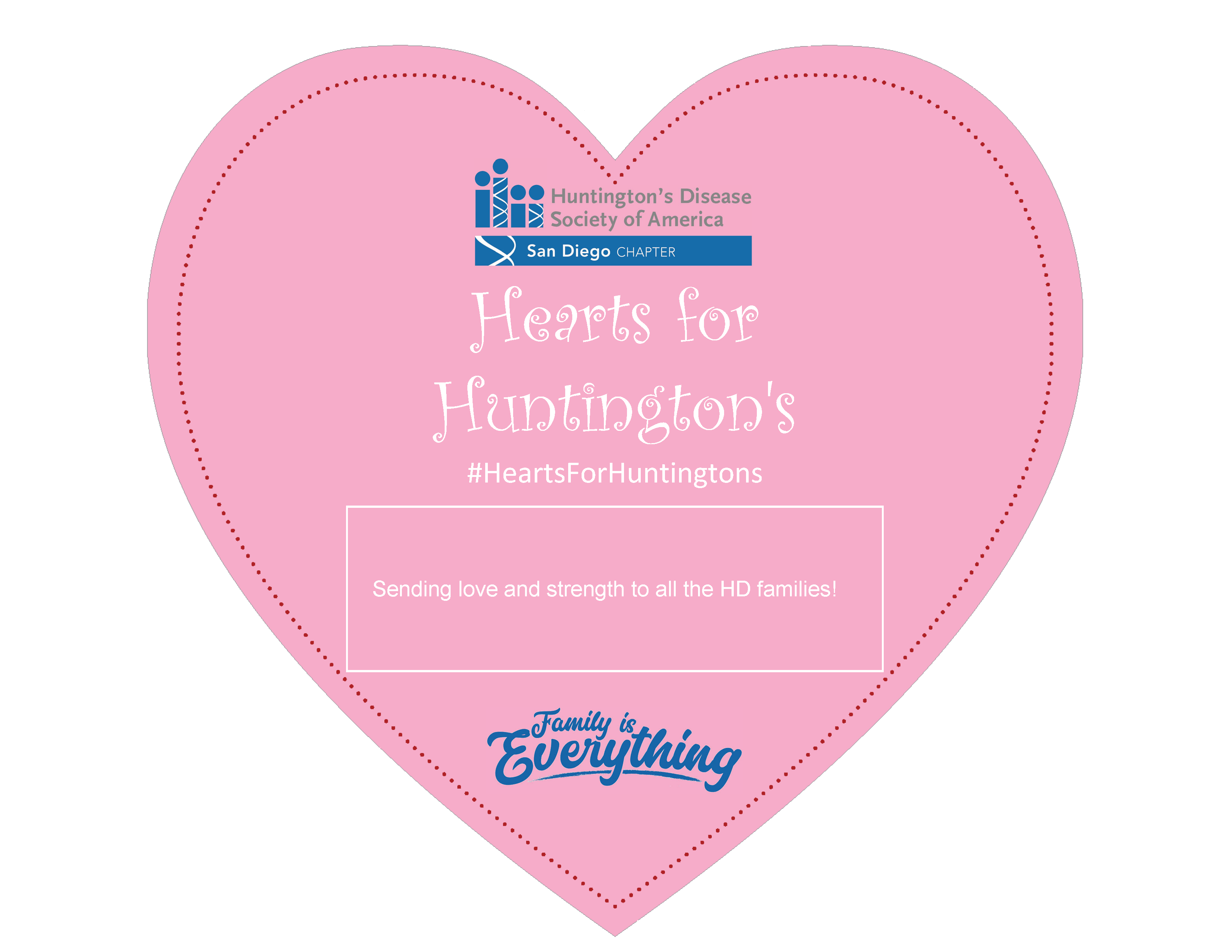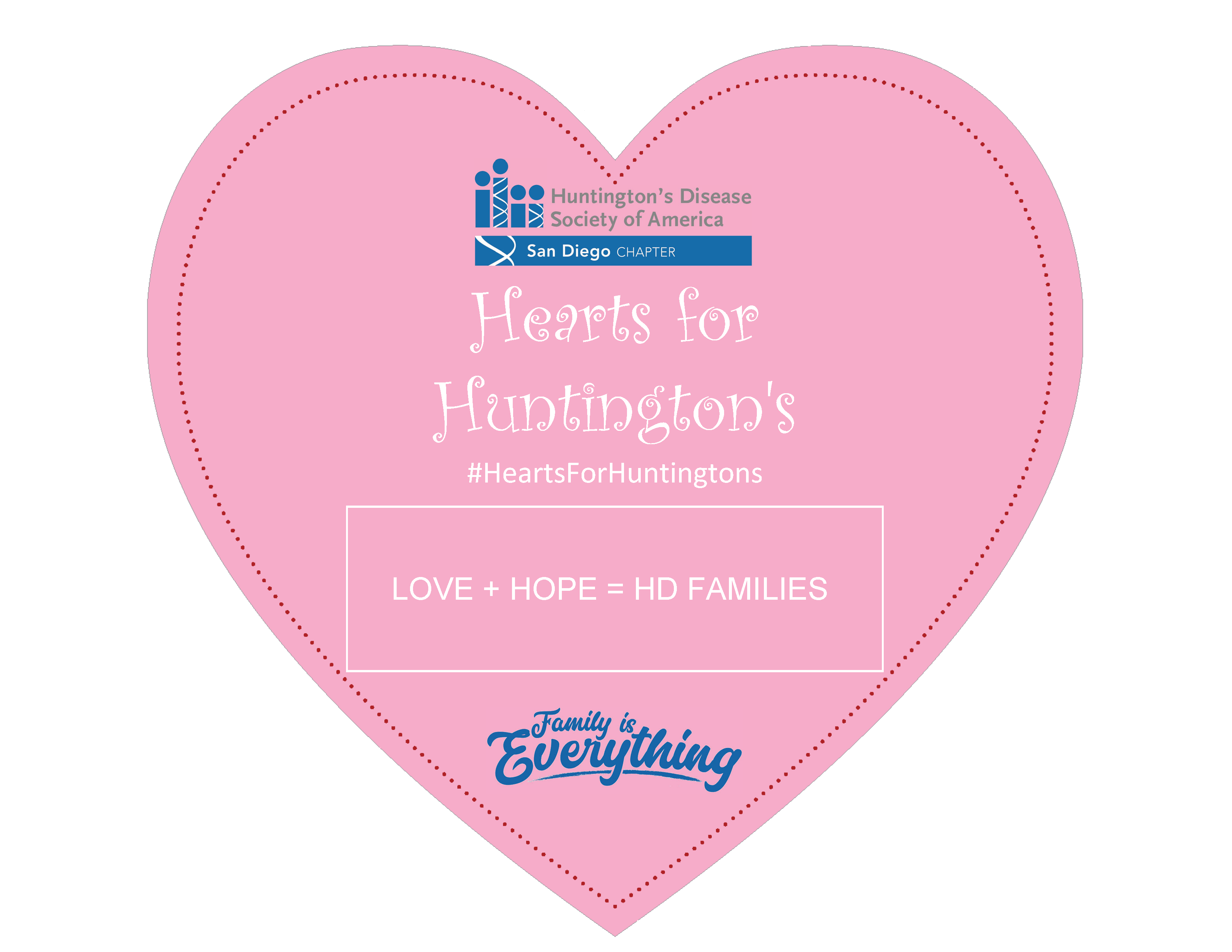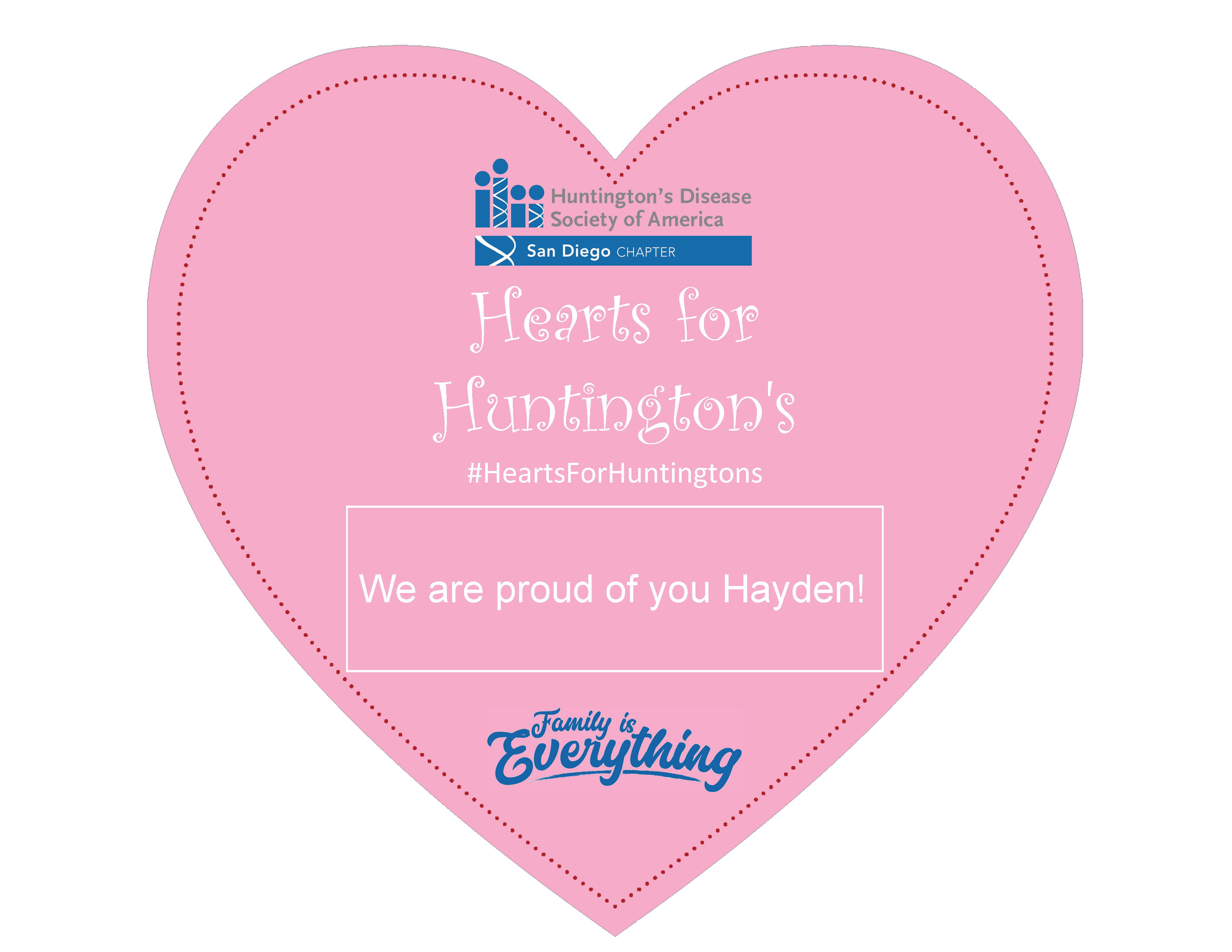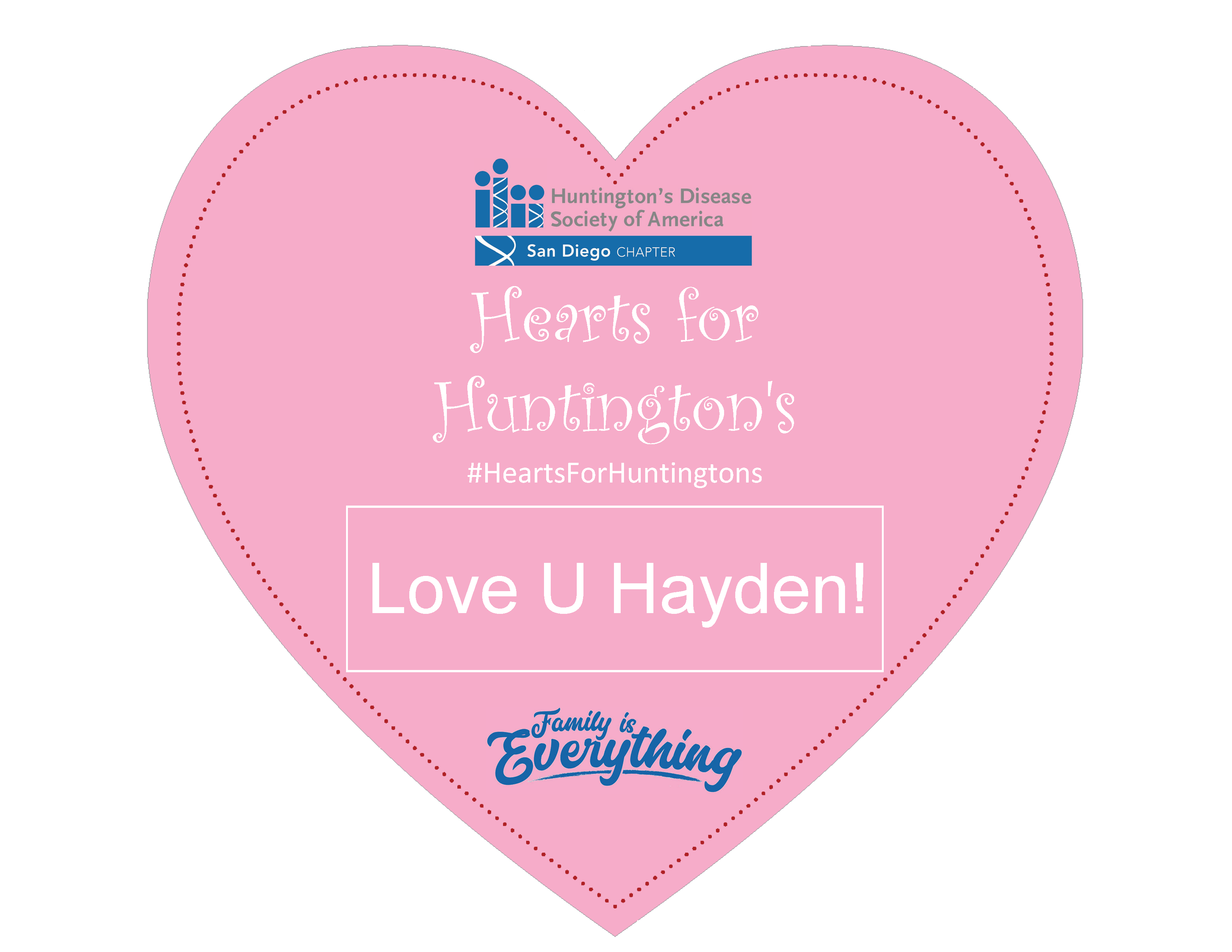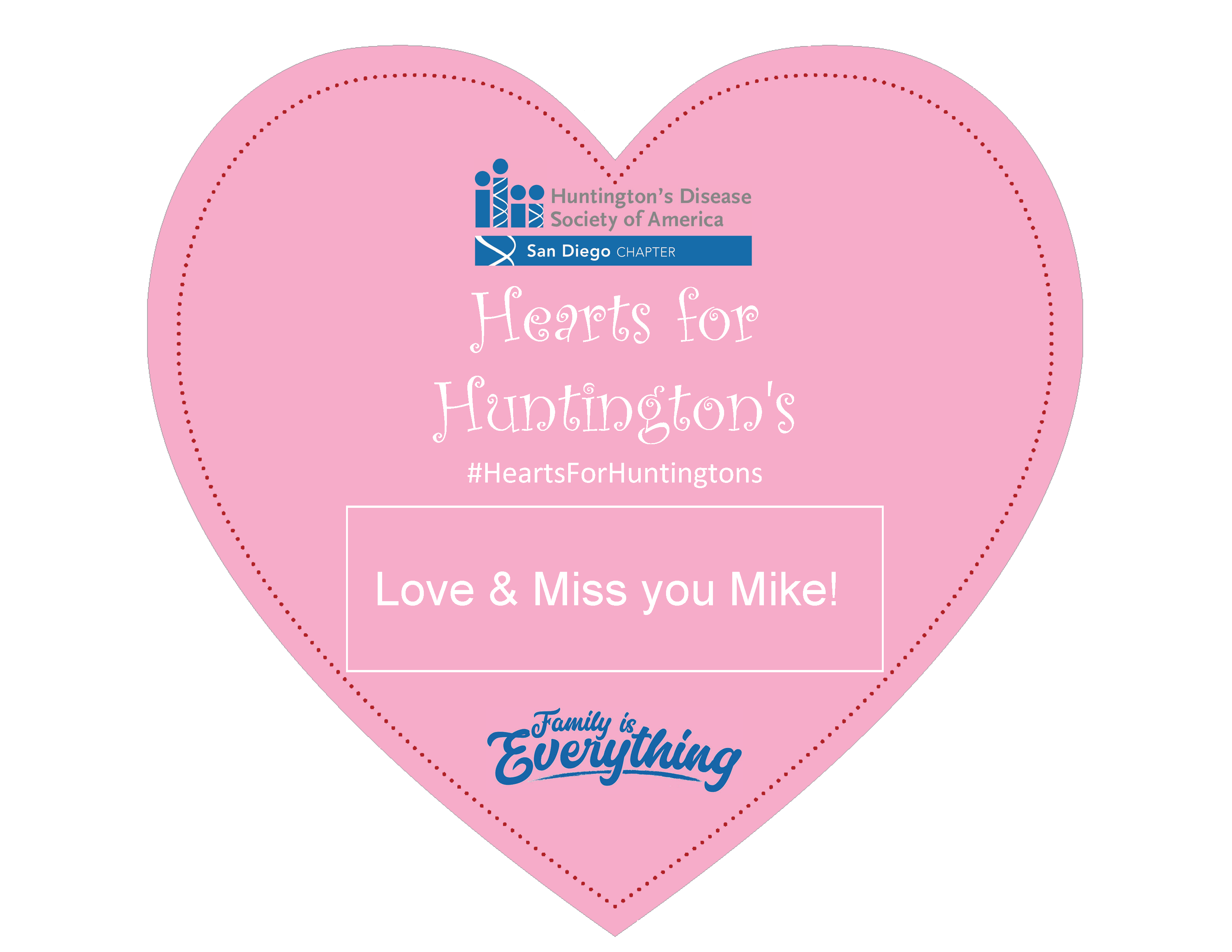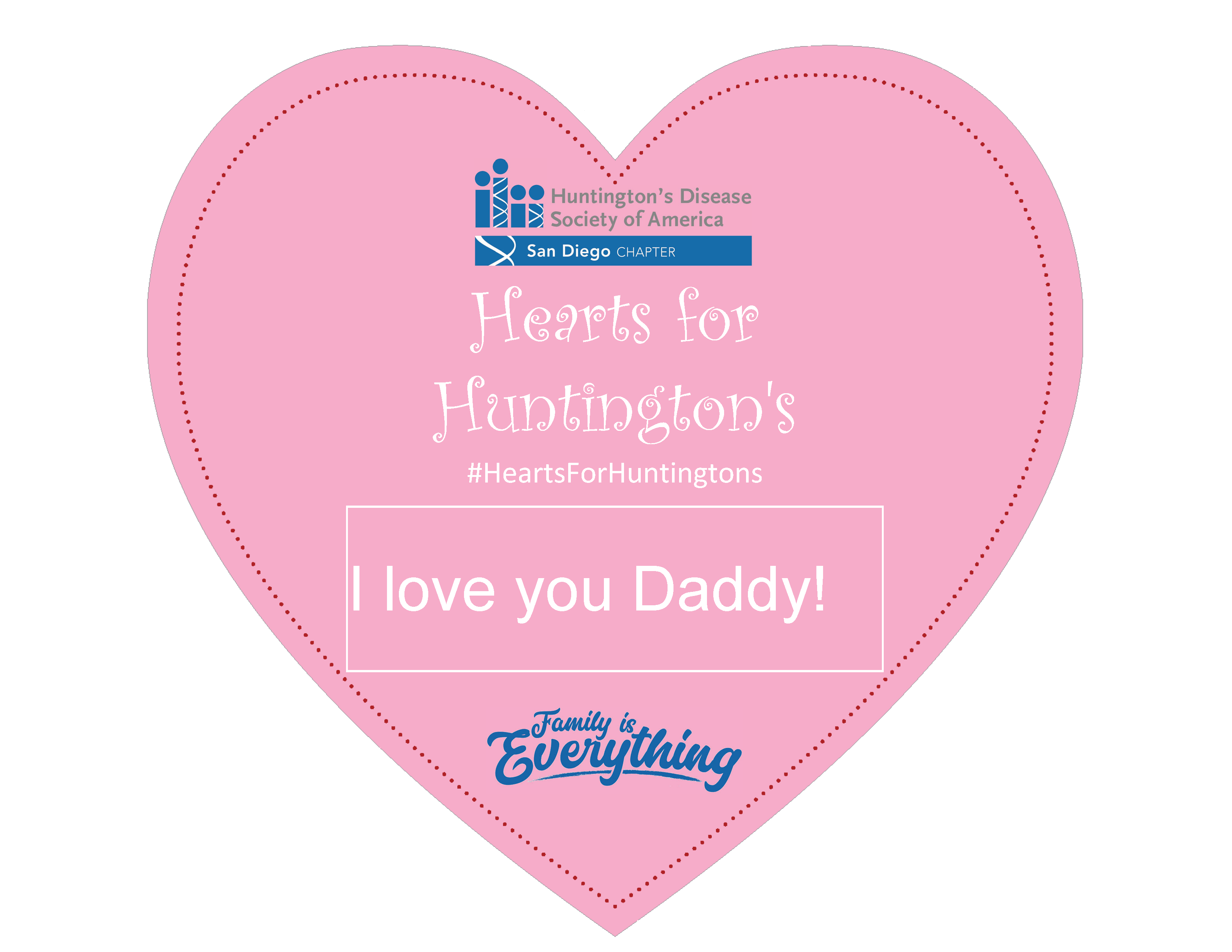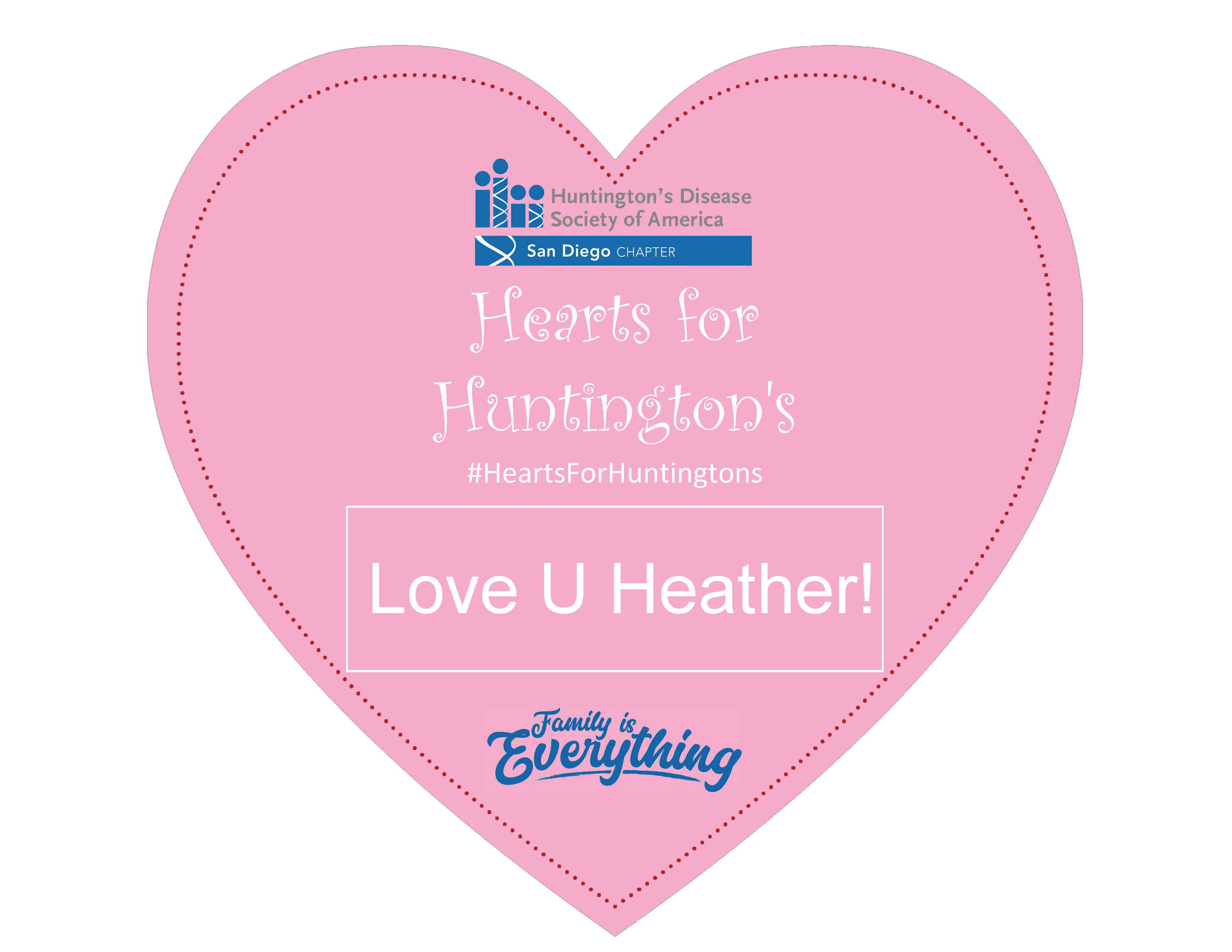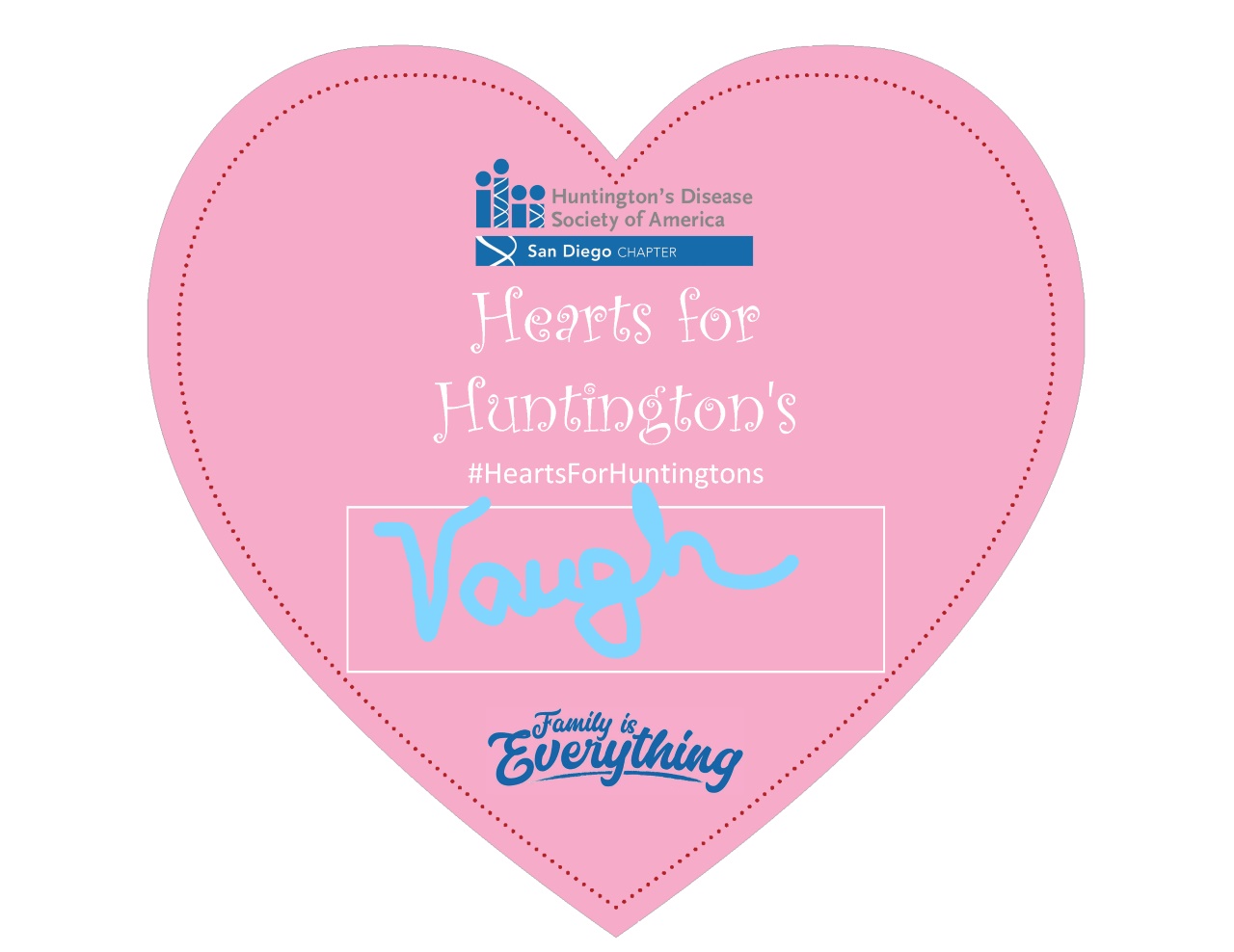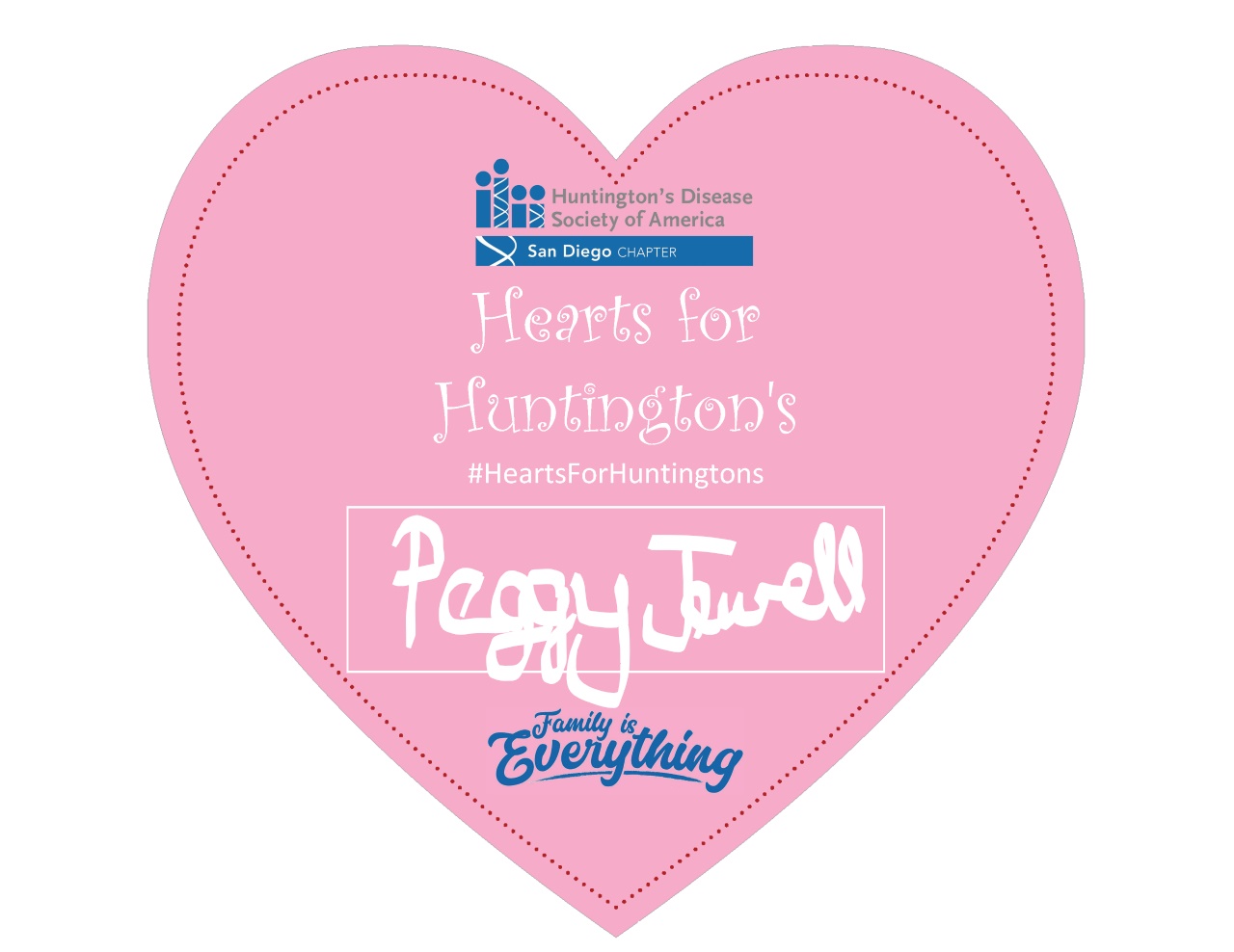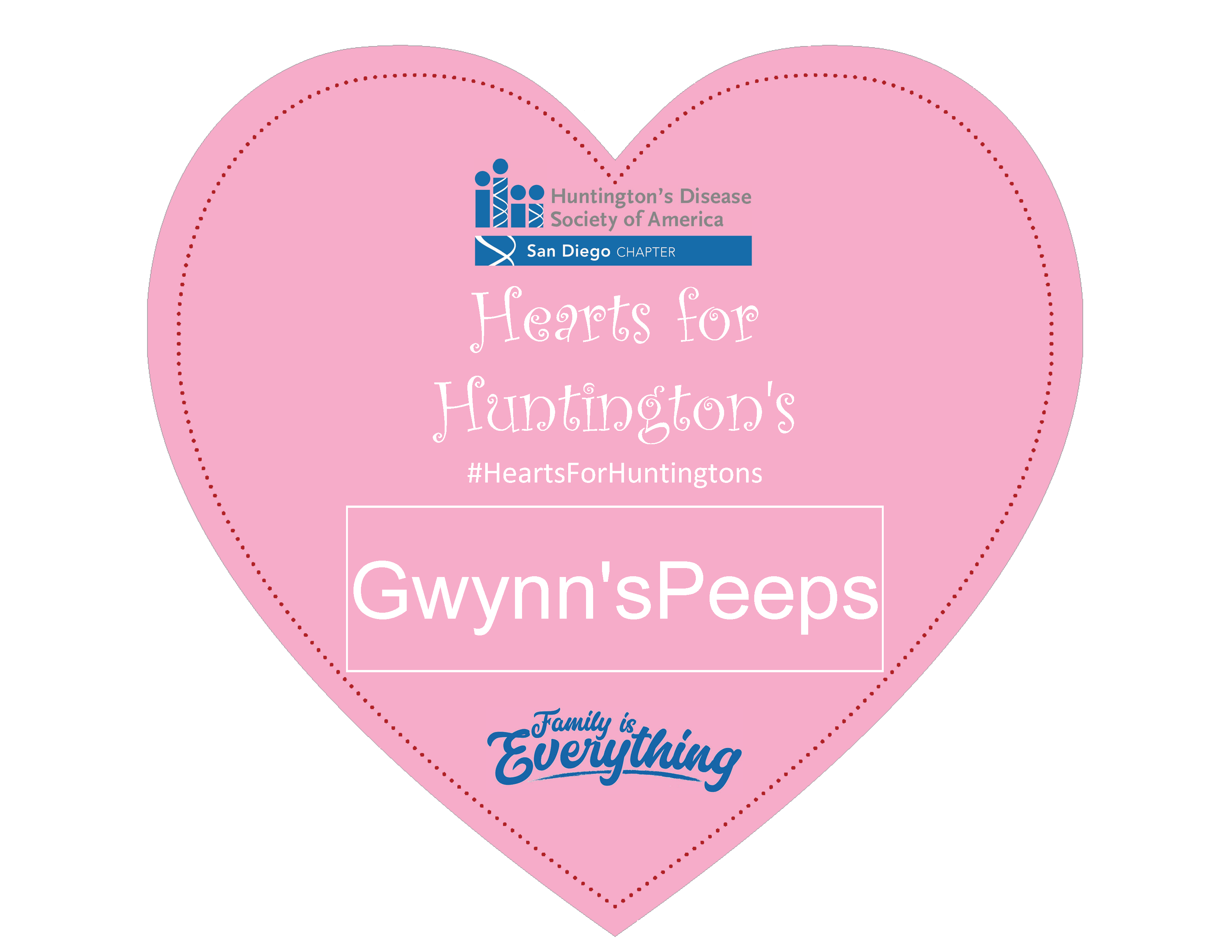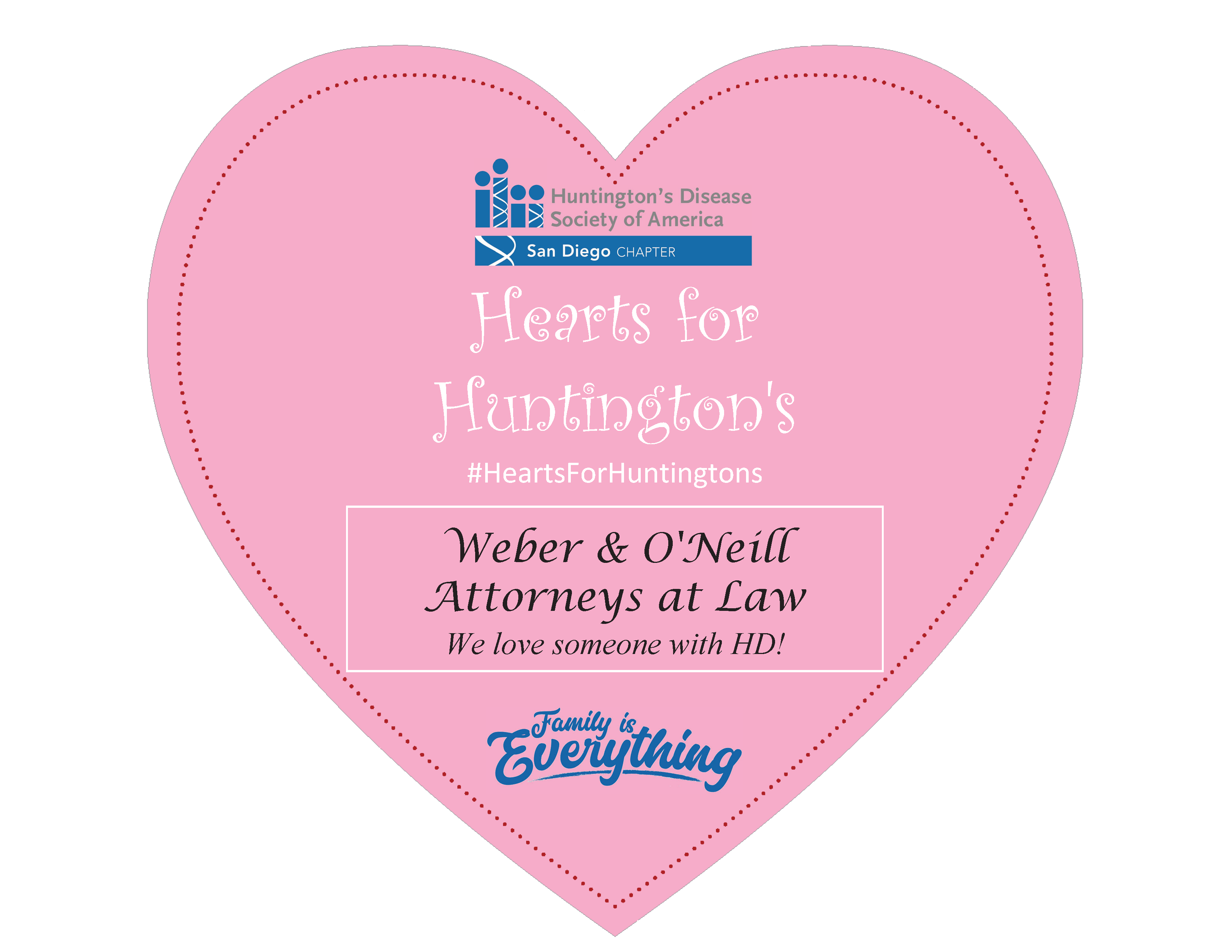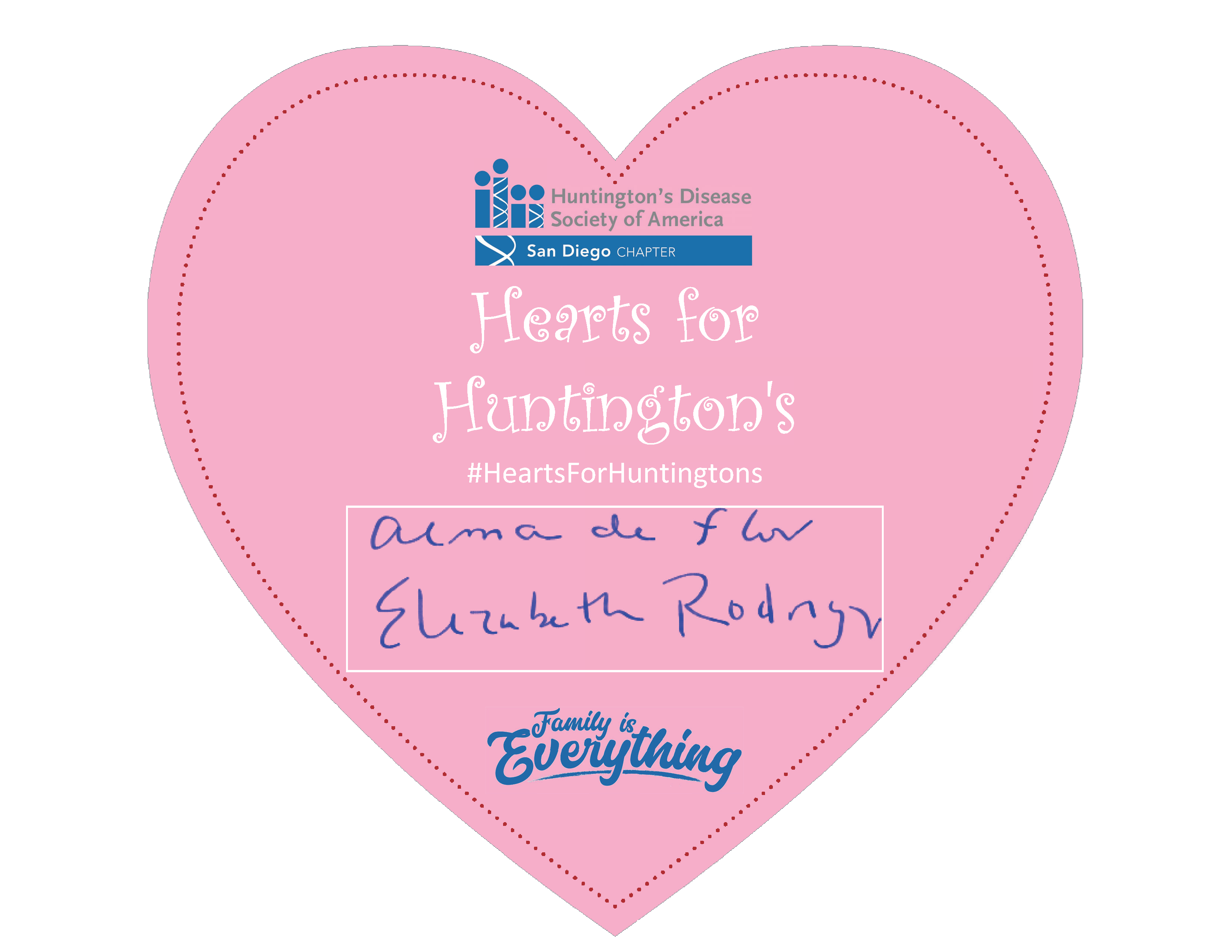 We hope you will join us in honoring the old tradition while we create a memorable new tradition! As always, we thank you for your support!
How you can join in the fun:
Select the number of hearts you would like to purchase.
Pay either on-line (see link above) or send a check made out to HDSA SD Chapter and mail it to the address below:
Once payment is received, your Hearts for Huntington's will be emailed to you. This email will come from sandiego@hdsavolunteer.org.
Mail Checks to:
HDSA SD Chapter
P.O. Box 19524
San Diego, CA 92159-0524
You can fill in your message, your name or both. Once you 've completed your Heart, please email it back to mindy.schroeder@gmail.com. You are welcome to take a photo with your heart and email that to us as well. The photos will be posted here on our Hearts for Huntington's disease event page.
Check out our HeartsForHuntintongs Photo Album on our Facebook Page to see your Hearts Posted there too!